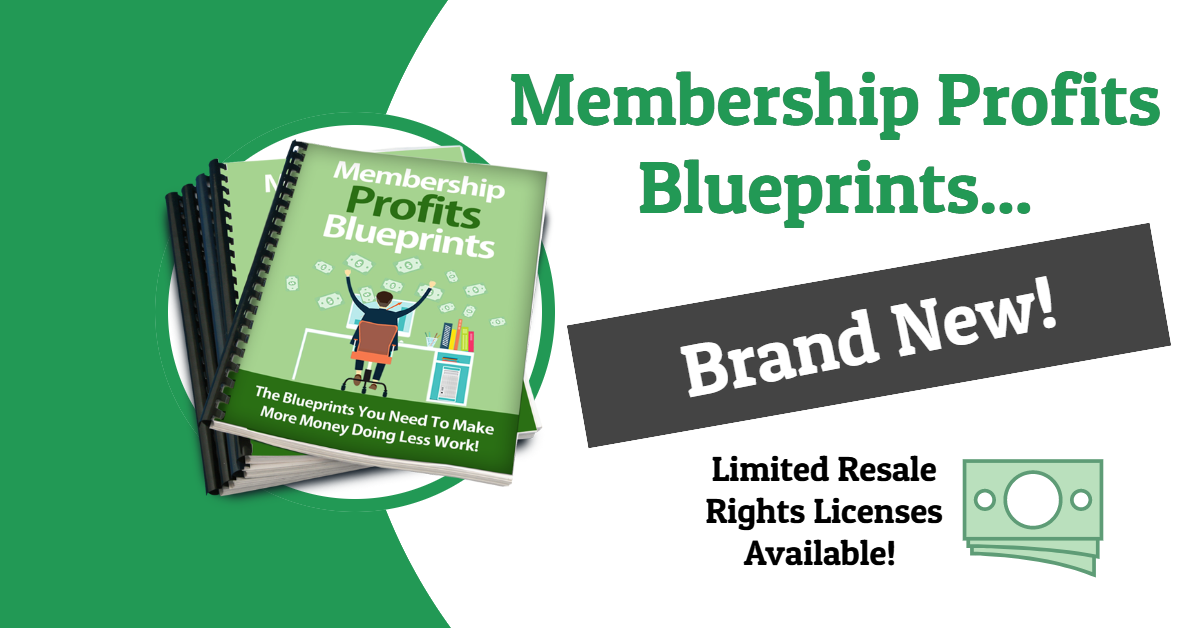 Hey Resellers! I've got a hot new product for you today… Yay!
I've just released a brand new resale rights product that you're not only going to be able to make-money with, but also be able to use and profit-from yourself!
http://www.MembershipProfitsBlueprints.com
The Product:
The Membership Profits Blueprints package is a collection of blueprints I've developed to help you with creating your own money making membership site.
There are 20 different blueprints in this package. I've created them in a way that gives you JUST the information you NEED. No going through a ton of content full of fluff. Just select what you need to know and use the blueprints to put it all into action.
It's never been quicker or easier to create your very own membership site that you can make money from!
You're going to love how I've put this one together for you!
The Resale Rights:
You'll also see that you can grab the resale rights to this product. That means you can take it, set it up for yourself, and keep all the profits on all sales that you make.
This is a business asset that will be SO easy to add to your current online business product line.
Grabbing this option makes a lot of sense because it gives you an instant money-maker.
Here's the deal…
For the next 2 days you can pick it up at the launch discount and save a ton of money, so make sure you grab this right now while it's still at the discount price.